Boston SEO Company
Every business aims to generate leads to increase its customer base. You don't have to pay frequently to run ads or invest in PPC to get leads. Leave that for your Boston SEO expert. At Leading Bull, we provide targeted solutions for your business. We create customized digital marketing strategies for clients which will generate quality leads and help them scale their business tremendously.
Rank Higher With Boston SEO Company
Boston search engine optimization company aims to boost search rankings, client base, and sales. Leading Bull strives to promote your business and make it better than before. Is your business a startup? You need not worry; we've got your back. As a new company, we'll walk you through the SEO process. We also deliver a proven SEO plan that will build and grow your business.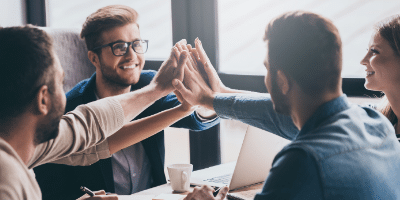 Why Choose Leading Bull as Your Boston SEO Firm
Finding the ideal SEO company for your business can be an arduous task. If you want to improve your online visibility, you need to employ the services of an efficient SEO agency. At Leading Bull, we're customer-centric and prioritize the needs of our clients. Our SEO consultants walk you through every process and technique implemented in your business. From lead generation to video optimization, link building, and search engine optimization, there's a lot we offer at our prestigious company. Are you considering if you should partner with us? Here are reasons to choose us as your Boston SEO consultant.
We use tailored solutions to boost your online presence
At Leading Bull, we use essential data to create customized digital solutions that produce the best results for your business. Our SEO specialists are the best in the region. We take our time to study clients' goals and objectives for their business to devise effective strategies to boost your online presence.
We quantify our success
It's quite frustrating to spend much on digital solutions that don't produce tangible results. As a Boston SEO firm, we use data-driven tactics to track campaigns and key performance indicators (KPIs). We carry out audits and visitor tracking to measure our success. Our SEO experts can tell which strategy will work and not work for you.
We're constantly evolving
While we exhibit professionalism, we strive to offer better services. Our in-house team discovers the latest methodologies and adopts them so we can serve our clients better. We use Google Analytics, paid search management, and automation tools to create an effective marketing strategy for your business.
We offer a targeted return on investments
Leading Bull aims at generating and optimizing your ROI. Our search engine marketing Boston ma team evaluates metrics like conversion rate, cost per acquisition, and others to enhance your ROI on various marketing channels.
How We Optimize Your Website for SEO
Keyword Research and Strategy
Every business investing in SEO should learn how to do keyword research as it's crucial to search rankings. Keywords enable websites to rank on search results. Companies that target keywords get a better return on investment (ROI) from SEO. Keyword research will help you make data-driven decisions about your SEO strategy. Our local SEO Boston specialists brainstorm possible keywords linked to your products, services, and industry. We study your competitors to find out the keywords they're targeting to sell similar products and services like yours. Researching your competitors helps us come up with better keyword ideas. We collate a list of long-tail keywords that you can likely incorporate into your content. Each keyword is analyzed with metrics such as search volume and cost per click (CPC). The search volume indicates the number of users searching for each keyword every month. A high search volume denotes that more users are using the keyword. CPC is derived from Google Ads, and it reflects the number of advertisers placing ads for that particular keyword. An ideal keyword should have a high monthly search volume and a low cost per click. Focus on keywords that are mostly searched but which aren't rank for on search engines.
After compiling the list of keywords, we painstakingly consider where you can incorporate them into your content. Our content writers will help infuse these keywords in your title tags, meta descriptions, and other elements. Having the users in mind, we create content that meets your customers' needs. In website optimization, you can do keyword research to identify keywords that are useful to your customers.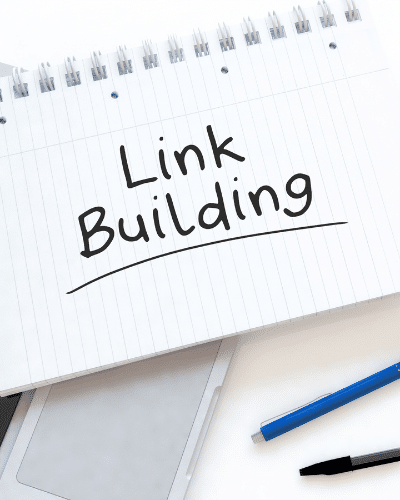 Link Building
Now your website is up and running; what next? You need to generate backlinks to build high domain authority. Search engines crawl websites with links, indicating that they provide credible information. They also help navigation between pages. Link building, another SEO strategy, aims to increase your rankings, drive traffic and boost your brand. The overall quality of a website determines its domain authority. A website with a ranking score of 100 has a high domain authority; thus, it's ranked higher on search results. You need to consider metrics such as click-through rates (CTR), page relevance, and local search rankings in building links and domain authority. These metrics bolster your SEO link-building efforts. Don't know how to build links? Partner with our SEO services Boston company. We know it's pretty challenging to manage your website while trying to build links. Leading Bull has got you covered! We have a dedicated link-building team that implements link-building strategies customized to suit your specific needs. Our in-house team analyzes keywords and uses them as anchor texts in building quality links. We also evaluate our competitors' backlink profiles for link-building opportunities that you can maximize.
Furthermore, we conduct backlinks audits to identify harmful backlinks that can pose to threaten your search rankings. Our link-building team constitutes web admins and content creators who help improve your backlink strategy. We're simply the best in link building. Engage our team today!
ON-Page SEO
Our SEO agency Boston delivers the best onsite optimization. On-page SEO entails optimizing title tags, content, internal links, and others. Have you tried studying top-ranked pages on search engines? You'll notice that these pages incorporate keywords in their title tag. On-page SEO encompasses so much more. Do you want your website to rank in 2021? Optimize your website to improve user experience, bounce rate, increase page load speed and CTRs. It's ideal to use your keyword once in the first 100 -150 words. Wrap your article title in heading 1 tag (H1). This helps search engines understand how your page is arranged. Insert your target keyword in sub-headings and wrap them in heading 2 tag (H2). If you want your website to rank high on search engines, you shouldn't overstuff keywords in your content. To optimize your URL for search engine optimization, ensure your URL length is short and incorporated with that particular keyword. Also, use unique meta descriptions. A good meta description makes your content a distinct one and promotes CTRs. Ensure your content is unique and relevant. Your content should also answer the questions and needs of readers. It should be what the user needs. Using original images, adding links, boosting your page speed, optimizing your images, and writing comprehensive content help improve your SEO.
OFF Page SEO
Off-page SEO comprises all search engine strategies that improve website performance. While link building is part of off-page techniques, it includes other tactics that help give your website a competitive advantage. These tactics include content marketing, social media, building local citations, etc. Off-page optimization gives your website credibility and relevance. Do you want to broaden your customer base? You might want to consider guest blogging. Our SEO Boston experts, including content strategists, create unique, engaging, and quality content and submit it on other websites for brand exposure. We also promote guest posts on social media platforms to drive traffic to your website.
Content Writing
Do you want to increase your search rankings? Create quality content that gains traction. At Leading Bull, we have a team of content creators who can help boost your brand through search engine optimized content. We incorporate keywords to blend seamlessly with content so Google bots can crawl your website. Our content writing services are top-notch. Little wonder we're ranked the best SEO agency in Boston. We conduct in-depth research on your brand, services, goals, and target audience so we can tell your brand story in a better way. Our team writers review your competitors, draw ideas from their content and modify your content to attract traffic to your website.
We're constantly improving our content to comply with search engine updates. Our clients are allowed access to content specialists who will work with them to produce the best results. You can check with these specialists, instruct them on what to do, and monitor your progress. You have the option of choosing your content tone, be it formal, business-like, or casual. Our content writing skills are unrivaled. Contact our content creators for your content writing services. Content marketing plays a huge role in your SEO strategy. Entrust your writing tasks to our Leading Bull writing team.
eCommerce SEO
As a Boston SEO company, we strive to promote your products and services across a broad platform. Your customers should be able to purchase their needs at will. Access the global market and earn more income by using our eCommerce SEO services. According to statistics, 63% of people shop online. This means that online user experience is a determining factor for buyers. Research has also shown that about 1.8 billion people globally purchase goods online; hence eCommerce SEO services are fast becoming a must for everyone who wants to make massive sales. Don't get left behind; join the trend of businesses using SEO services. Our eCommerce SEO experts improve your conversions and help you dominate the global marketplace. We implement SEO strategies focused on increasing your online visibility and generating leads. Using Google My Business listings, local citations, on-page, and off-page optimization, we promote your products and services so they can reach a large customer base. Our SEO team designs landing pages and ads that show your unique selling point. Our writers are quite adept at creating content for online stores. We write product pages, product descriptions, and others. Work with our SEO consultants and have access to regular Google Analytics reports, SEO campaigns, monthly video summary, integrated digital solutions, and a mobile responsive website.
Partner with us to get the best results
It's said that the company you keep makes or mar you. Leading Bull partners with the best experts to craft the best SEO campaigns for your brand. Search engine optimization is not as easy as it seems. It requires hard work and consistency. While keywords are crucial to SEO, they're not the only determining factor in search engine optimization. You'll have to optimize your site, create unique, quality, and relevant content.
Furthermore, you'll need to add backlinks to your website and get acquainted with the latest methodologies. Guess that's quite challenging to do. At Leading Bull, we have outstanding SEO specialists who are knowledgeable about search engine optimization. Our search engine optimization Boston ma also specializes in social media marketing, PPC, and content marketing. Schedule a consultation with us. Let's help your business soar above your competitors.
Frequently Asked Questions
Why is Leading Bull the best SEO company in Boston?
Our SEO agency Boston may walk the talk. We're ranked amongst the best SEO companies Boston may due to our stellar performances and optimum services. We've worked with various clients across several industries and businesses. Our in-house team displays excellent working skills and expertise. Our transparency, personalized and ethical approach enables us to provide the best services to clients. We have a proven track record for achieving remarkable results for clients. You're assured of the best SEO strategies when you partner with us.  From technical SEO to on-page optimization, content development, and keyword research, Leading Bull helps you outrank your competition in every way.
How do I choose the right SEO company?
 Every business owner wants to see the results of search engine optimization. With countless SEO companies out there, it can be an arduous task to choose the right one. You're probably thinking of how to choose a reputable SEO consultant Boston. Ensure you ask questions before opting for the services of any SEO agency. Find out about their credibility and services from past clients. Consider SEO companies that conduct thorough research about your business and devise SEO strategies. In your search for the ideal SEO Boston ma company, opt for the one that offers real value.
Do you offer cheap SEO services?
At Leading Bull, the cost of search engine optimization depends on your needs and requirements. While we may not be the cheapest SEO company in Boston, we offer quality SEO services that will significantly benefit your business. As a result-oriented firm, we produce successive outcomes for your business. Looking for cheap SEO services is quite risky as most companies that offer this present tacky results. A cheap company won't effectively communicate its SEO tactics. If you're looking for SEO services Boston ma, we're your best option. We ensure our clients get a better return on investment (ROI) when they work with us. Due to the shifting and changing trend, we can't assure you of a money-back guarantee, but we promise you tested and trusted practices that will bolster your business. We offer freebies as well. Reach out to our customer support to know more.
What kind of results can I expect to get from Leading Bull SEO services?
We strive to implement SEO strategies that will drive leads to your website over the long haul. Our search engine optimization Boston experts collaborate with you to track your major KPIs like page rankings, backlinks, etc. We create an SEO strategy that will boost traffic to your site, improve your domain authority and visibility from the analysis.
How long does it take to see ROI for SEO services?
Getting ROI doesn't happen suddenly; it takes a gradual process. It's illogical to assure a business of quick results and high rankings. The timeframe for results differs based on your needs, budget, size, and duration of business. We utilize the latest SEO practices and closely monitor them to ensure the best results. Besides SEO services, we also provide search engine marketing services Boston ma.
What affects your SEO ranking?
Being a Boston SEO expert firm we would say, as you implement an SEO strategy, you need to consider page load time, keyword selection, and content creation. A page that loads slowly will drive away visitors, affecting its ranking on search engines. The incorporation of the wrong keywords in your content can lower your ranking. Quality content is a gold mine every website owner should dig since it determines their ranking on the search results page.
Ready to Take Your Business To The Next Level?