Cryptocurrency SEO Services
What comes to mind when you hear the word "cryptocurrency"? Guess it's Bitcoin. It's no surprise since Bitcoin ranks among the most popular cryptocurrencies today. The cryptocurrency industry has contributed immensely to the business world. All thanks to the modern crypto technologies which have rendered financial systems, marketing strategies, and traditional business schemes obsolete. The cryptocurrency industry is experiencing staggering growth worldwide. 
As of 2021, the encryption's market cap has increased to $700 billion. The emerging market will skyrocket in the near future with the creation of more crypto investment platform companies. Accompanying this is competition. Do you own a crypto broker company? Let's help you thrive in the competitive industry by attaining high rankings on Google results with SEO.
SEO for Blockchain and Cryptocurrency
The Crypto industry has become so saturated that companies will need to take measurable steps to achieve their goals. With increasing competition in the crypto market, it will be pretty difficult for your website to make it to the top page. SEO for Blockchain and Cryptocurrency will increase organic traffic to your website, promote the brand's visibility, and build credibility among investors and users. Increase your chances of attaining top positions with Blockchain SEO services.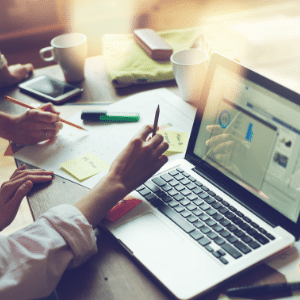 Why does the Blockchain/Cryptocurrency industry need SEO?
Search engine optimization forms the crux of marketing and growth strategy for business to business (B2B) and business to consumer (B2C) companies in the venture capital sector. Like every business, SEO is instrumental to the success of the Blockchain and Cryptocurrency industry. 
As the crypto world continues to grow tremendously, it's expedient to implement SEO tactics to boost your website's visibility, traffic, and revenue. While SEO might seem like an arduous task, it's an integral part of digital marketing that shouldn't be sidelined. Execute these strategies in steps and measure the outcome or progress with Google analytics. 
Cryptocurrency SEO proves to be a low-cost means of driving traction to a website. Due to the risky market and technological advancement, there's an increased probability for the Blockchain and Cryptocurrency industry to succeed in marketing. With SEO measures, you can build trust, transparency and grow your website as an authority figure in the crypto space. 
Search queries related to Blockchain depict issues and problems users are finding answers to. Providing relevant and quality content that answers these questions proves a website's domain authority, relevance, and trustworthiness. As digital Cryptocurrency adverts have been prohibited, SEO has become the last resort to boost crypto trading platforms. 
Crypto SEO is expedient if you want to succeed in the saturated Cryptocurrency industry. Optimizing your website will significantly improve your search presence. About 70% of the traffic goes to the first three results in the search engine results page (SERP). You should aim to be among the top websites on the results page. This will help you beat the competition. Good SEO practices will drive traffic to your crypto websites, increase the number of signups and investors in your crypto business. SEO for Crypto website ranks among the best digital marketing strategies to scale up your business.
Our Winning Blockchain and Crypto SEO Strategy
Keyword Research and Optimization
Finding the right keywords and strategically infusing them is crucial to the SEO process. At Leading Bull, we can help you with cryptocurrency SEO keywords that are incorporated in your content. This will increase user engagement which will yield effective results. For a successful Cryptocurrency SEO strategy, you need to understand the keywords your target audience is searching for to infuse them in your content. At our Crypto SEO company, we conduct keyword research to ascertain the number of people searching for a specific keyword and inspect competitor keywords using various keyword research tools. 
Collate several keywords for cryptocurrencies, find high volume, low-competition keywords and incorporate them in your campaigns. It's best to bid on low, competitive keywords than high ones as they're more efficient. Use the keyword research tool to find out crypto-related queries that people are searching for. Use this information for your campaigns and content strategy.
Competitive Research
This SEO strategy or roadmap enables you to get first-hand knowledge of your competitors. You can distinguish their strengths and weaknesses to determine how to tweak your search engine optimization for improved website performance. Who are your actual SEO competitors? What are their target keywords and link source? What can you do to soar above competition? Competitive research answers all these questions. 
Our team at Leading Bull uses analysis tools such as SEMRush and Ahrefs to evaluate the competition. Let's help you outrank your competitors. We'll analyze your competitors' SEO tactics and leverage information to create efficient strategies for your business.
Content Optimization
It's often said that "content is king." This is true as optimized content plays a crucial role in search engine rankings. We curate content to attract customers, thus increasing user engagement. Ideally, your crypto content should reflect relevant keywords related to your niche. While keyword research helps your rankings on Google, you need to create quality content and incorporate crypto keywords that you've garnered from your research. 
Craft content that is original, free of grammatical errors, easy to read, and gives an in-depth understanding of Cryptocurrency. It should also provide answers to the audience's queries. We create guest posts for crypto website to enlighten users about our leading generation initiatives. There's the need to study and understand your audience to create the ideal content that meets their needs. 
You might want to maximize the latest news, issues, and trends to curate content ideas for your blog post. Typically, Cryptocurrency-related content is often technical. While it's vital to create comprehensive content, you may have to describe products or conduct deep market dives in a technical manner.
Nevertheless, a significant amount of your content should be easily grasped by newbies in the Crypto space. For instance, a Cryptocurrency website may use Crypto terms like decentralization, digital gold, genesis block, fork, etc. A newbie might not understand these terms hence the need to explain them in clear language. Furthermore, the content should be detailed and well researched. 
SEO experts advise that website owners conscientiously publish relevant content on their sites. The best Cryptocurrency SEO company will painstakingly take their time to create content for great SEO results. Based on research, it's believed that visual content yields effective SEO results. Our content creators will create infographics, video guides, and Q&As. 
Research has shown that Google's algorithm finds press releases appealing since they're detailed and give updates on newly-released products. Today, many businesses utilize authority PR publishing and distribution services as they're the newly-discovered SEO goldmine. Leverage our Cryptocurrency SEO services, and let's share your PR story with your target audience.
Technical SEO
Website and server optimization is essential to SEO success. Search engines prioritize websites that meet their recommended technicalities, such as a responsive design, secure connection, and fast loading time. Optimizing the technical aspect of your site will boost your search rankings on Google. Compared to a regular website, a Cryptocurrency website has more technical features which may confuse beginners. 
Therefore, you need to employ the services of SEO Crypto company to optimize your website to suit both newbies, intermediate and experienced users. Our technical SEO experts provide a full technical SEO audit of your site, showcasing major fixes that need to be done. 
We'll implement and optimize Technical SEO across your ecosystem of products. Our proficient team will work closely with your product, tech, and business team to initiate technical SEO that meets business objectives. It's pivotal that the SEO manager collaborates with the development team to execute SEO practices on newly developed code.
Furthermore, they work with the marketing team to help in content creation and programming in various languages. Our SEO analysts conduct SEO audits and suggest changes to website content, design, linking, and other factors to increase rankings on the search results page (SERP). To attain maximum growth, you'll need to identify trends and insights, carry out tests, gather and evaluate data and results. 
There are numerous strategies you can apply to significantly improve your technical SEO while giving you an edge over your competition. Our team monitors, evaluates, and reports website analytics and campaigns. We track the latest business trends to implement strategies that will contribute to your company's growth.
ON Page SEO
For crypto companies that want to drive traffic to their websites and gain high rankings on Google, they need to prioritize ON page and OFF page SEO. Webpage optimization requires an extensive understanding of the Cryptocurrency industry, top-notch SEO, and technical skills. Our SEO specialists utilize multifaceted approaches and SEO practices to produce exceptional on-page optimization strategies that will improve your website. 
Our on-site approaches enhance every detail on your website, from page load speed to website audit, meta tag optimization, and internal linking. Our SEO Cryptocurrency company knows how website optimization can be exhausting; we're ready to take the stress off you by handling your ON-page SEO. 
ON-page optimization constitutes 30% of Google's ranking factors, thus the need to prioritize it. This encompasses the optimization of content and web pages. It's ideal for your website to be mobile responsive as most websites are accessed through mobile phones. According to 2016 research, the number of mobile users surpasses internet users. Do you own a crypto website? Ensure it's mobile-friendly, loads fast, and easy to navigate. Experts also advise that websites be made user-friendly, both on the internet and mobile device.
Crypto websites are quite expensive to optimize. No worries! We've got your back. Our experts are well acquainted with the latest SEO practices, such as optimizing title tags and meta descriptions. Typically, your title tags and meta descriptions should contain keyword modifiers. 
For instance, you can incorporate the terms "buy" and "sell" into your meta title. In addition, you can add your primary unique selling points (USPs) to your description. These USPs can be low commission sales or offers. Infusing these terms in your metadata will enable you to rank high in keyword research while increasing your click-through rates.
OFF Page or Link Building
Like ON-page SEO, OFF page optimization is indispensable to the success of your Crypto website. It's concerned with link building and social media engagement. Do you want to rank high for the most competitive Cryptocurrency search keywords? Build high-quality and relevant backlinks to your domain. If you want to acquire and build links to your crypto website, you should evaluate your competitors' backlink profiles to determine their link source. 
Also, ensure you find out about the key influencers in your niche. Build a relationship with these leaders to earn links. Brainstorm content ideas that the audience will likely want to read or link. This may be in the form of guides, resources, etc. Create a blog section and publish relevant and high-quality content. If you need a link strategy customized for your business, Leading Bull is your best option. We help create link strategy campaigns that will benefit your crypto website.
What makes Leading Bull a specialized SEO agency for the Crypto niche?
At Leading Bull, we understand that you need SEO experts to acquire top-ranking positions on search engines. We provide SEO for Cryptocurrency companies that's unrivaled in the region. Do you need help with Crypto SEO, Blockchain startups SEO and ICO SEO? We're your best choice. Are you having doubts about our services? Below are reasons to partner with our agency.
Our specialized SEO team
From SEO specialists to project managers, we have a collaborative team of experts who offer tailored solutions. Our proficient workers undergo rigorous training to provide the best services to clients. Expect nothing but efficiency and professionalism from our team.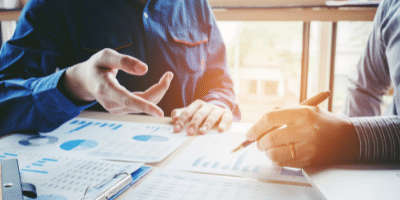 Understanding of Finance
Our SEO professionals have a broad knowledge of the finance and crypto world. We get ourselves acquainted with cryptocurrency terms and processes to promote optimum performance. Our team collaborates with a Cryptocurrency marketing specialist who is well-versed with the ICO trends and strategies.
We build trust
We've built a reputable brand over the years. Our vast years of experience have helped us rank among the best SEO companies. You can count on our results-oriented and ROI strategies. Our SEO team creates tailored techniques that enhance lead generation and marketing goals. We strive to promote user experience by building a solid foundation for your website to soar above the competition. Collaborate with our SEO experts, and let's help you build quality backlinks, improve user behavior, create relevant content and optimize on-site elements.
Our transparency
At Leading Bull, we keep our clients in the know. Transparency forms the core of our values; hence we ensure our reports are detailed and easy to understand to aid informed decisions. We will communicate details about your SEO campaigns to have a vivid understanding of your search engine optimization efforts. From implementing strategic plans to tracking progress reports, we ensure our clients grasp the overall SEO process.
Comprehensive reporting
We provide a detailed report that gives our clients an in-depth understanding of our SEO practices and how they benefit their websites. As reporting is indispensable to any marketing process, our SEO team ensures you're provided with a weekly and monthly report to give you an updated review of your business performance. Our weekly reports offer information about the necessary measures taken. In addition, links created, recent rankings, and target keywords are also reported. 
Our monthly reports encompass comprehensive stats of how your website is performing on search engines. We use analytic tools such as Google Search Console, SEMRush, Google Analytics, and Ahrefs to collect your website stats. In the reports, we suggest fixes that need to be implemented to promote your business. Clients have 24/7 access to our online portal, where you can monitor your real-time progress at any time.
Frequently Asked Questions
What is SEO for Blockchain & Cryptocurrencies?
SEO for Blockchain and Cryptocurrencies is concerned with optimizing business related to virtual currencies such as wallet, broker, seller, etc. You're assured of feasible results in the long run when you do SEO for Cryptocurrency and Bitcoin.
How much time does SEO take for a crypto website?
While SEO is an investment, it's expected that it will take a while for you to start seeing the results of your SEO measures. You're likely to see notable results within 6 months. More visible outcomes are noticed within the 6-12 months time frame.
Why is Cryptocurrency SEO necessary?
It's no news that the big shots in the digital industry have restricted digital activities like Cryptocurrency and ICO advertising, thus making it an arduous chore for businesses to churn out content frequently. Social media platforms like Facebook, Reddit, Snapchat, and Twitter have placed a ban on Cryptocurrency. This is due to claims that they're promoting fraudulent activities. 
With the ban, it's a wild goose chase out there. If you're starting your Cryptocurrency company, your chances of thriving are so slim. With Crypto SEO, you can implement strategies that will cause your website to rank high on the search results page. This will improve your brand exposure, increase your customer base and drive traffic.
Can SEO improve a crypto App ranking in play store and App store?
Yes, it can. Like SEO, App store optimization (ASO) helps optimize apps to boost their online presence on the play store and other app stores. Apps with high rankings in the search results have increased traffic and more downloads. With fierce competition on app stores, you might want to increase your ASO efforts to improve app discoverability. 
Since users take 3-6 seconds to make informed decisions about an app download, you should aim to design your app with eye-catching visuals, a good title, and an easily grasped description. Let's help you optimize your app for increased downloads and visibility. At Leading Bull, we ensure your title is attention-grabbing and keyword-specific. App logos and images are designed in high-definition format.
How costly is SEO?
SEO pricing varies based on the requirements and models. The cost may be on a monthly or hourly basis, depending on your preference. SEO pricing ranges from $1500 to $10000 per month. The SEO skill set, level of marketing expertise, and location influence SEO costs. Your business size, SEO strategy, and SEO goals can also affect cost. Let's help actualize your business goals. Contact us today for a free quote.
How to do SEO for a crypto website?
From tracking Cryptocurrency business trends to conducting keyword research, analyzing competition, producing quality content, increasing visibility, guest blogging, and email marketing, there exist various SEO tactics for Crypto websites. Do you want to expand your Crypto business? 
Study the cryptocurrency market to discover the latest trends and how to incorporate them into your promotional measures. Conduct keyword research as it's an imperative element of search engine optimization. What are users searching for? Consider this to enable you to develop keywords for your SEO goals. With several players in the cryptocurrency industry, it's quite a competition out there. 
Research your competitors and find out about their SEO process. Track their keywords, content strategy, backlink profile, loading page speed, and online presence to create better methodologies. You should also consider guest blogging as it increases your engagement level and audience. Guest blogging helps to build your online presence while leveraging your business for conversions. Email marketing is a gold mine that many businesses are digging into recently. You might want to start an email listing where you send newsletters about your crypto platform.
Is SEO a worthy investment for crypto websites?
Yes, it is. SEO is worth investing in for the overall performance of your crypto website. Search engine optimization is considered an efficient digital marketing strategy that produces long-term results. If you want to be relevant in the crypto industry, you should make SEO a priority. Are you a newbie in the niche? Leading Bull builds SEO for Crypto Startups. Maximize this opportunity and get your website optimized.
Is SEO a worthy investment for crypto websites?
Yes, it is. SEO is worth investing in for the overall performance of your crypto website. Search engine optimization is considered an efficient digital marketing strategy that produces long-term results. If you want to be relevant in the crypto industry, you should make SEO a priority. Are you a newbie in the niche? Leading Bull builds SEO for Crypto Startups. Maximize this opportunity and get your website optimized.
How to gain quality SEO backlinks for a crypto website?
Backlinks matter in search engine optimization. A proper linking will yield positive results for your website, while improper linking can get you penalized by Google. You can acquire quality backlinking for crypto websites through guest blogging and infographic distribution. 
Backlinks prove to be an effective SEO strategy for Cryptocurrency sites. They help to increase domain authority on the web. Build quality backlinks from high-ranked websites within a crypto niche. This will drive organic traffic and boost your rankings on the search results page. Another way to enhance your site's performance is by linking old posts to fresh, published articles. At all costs, avoid building low-quality links. This can hamper your SEO work. 
Ready to Take Your Business To The Next Level?